Important Announcement – Mandatory Parent Meeting!!
As we strive to foster a strong partnership between our school and parents, we are excited to announce a mandatory parent meeting for the entire school community.
Date: November 27, 2023
This meeting is an invaluable opportunity for us to discuss important updates, share insights, and strengthen our collaborative efforts in supporting our students.
To accommodate your schedule, we have provided two convenient time options. Please choose the time that best suits you.
Available Times:
Morning Session: 10:00 AM
Afternoon Session: 4:00 PM
Registration Link: Click here
Meeting Link: Click Here
Your active participation is crucial for the success of our school community, and we look forward to your presence at this informative event.
Thank you for your continued support.
---
🎉🎨 #ArtUnveiling #CommunityCelebration #PublicArt #InspirationInTheCity
Global Philadelphia Association and TEACHERS & invite you to an unveiling Ceremony: Witness the grand reveal of public art at SOF.
November 28, 2023 @ 12:30 PM.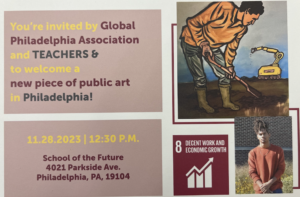 ---
Malcolm Bernard HBCU College Fair
The 25th Annual Malcolm Bernard HBCU College Fair, hosted at the School of the Future, proved to be an overwhelming success, drawing over a thousand enthusiastic students from high schools across the city. The event was marked by a warm welcome extended by 46 dedicated HBCU  admissions professionals. The students benefited from exclusive perks such as scholarships, application fee waivers, and the invaluable chance for instant admissions.
Our Seniors were a source of pride, as many of them secured up to nine instant acceptances and received substantial scholarship offers. The fair's success is a testament to the dedication of all involved and reaffirms our commitment to fostering educational excellence and opportunities for our students.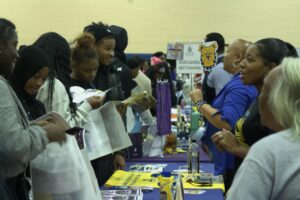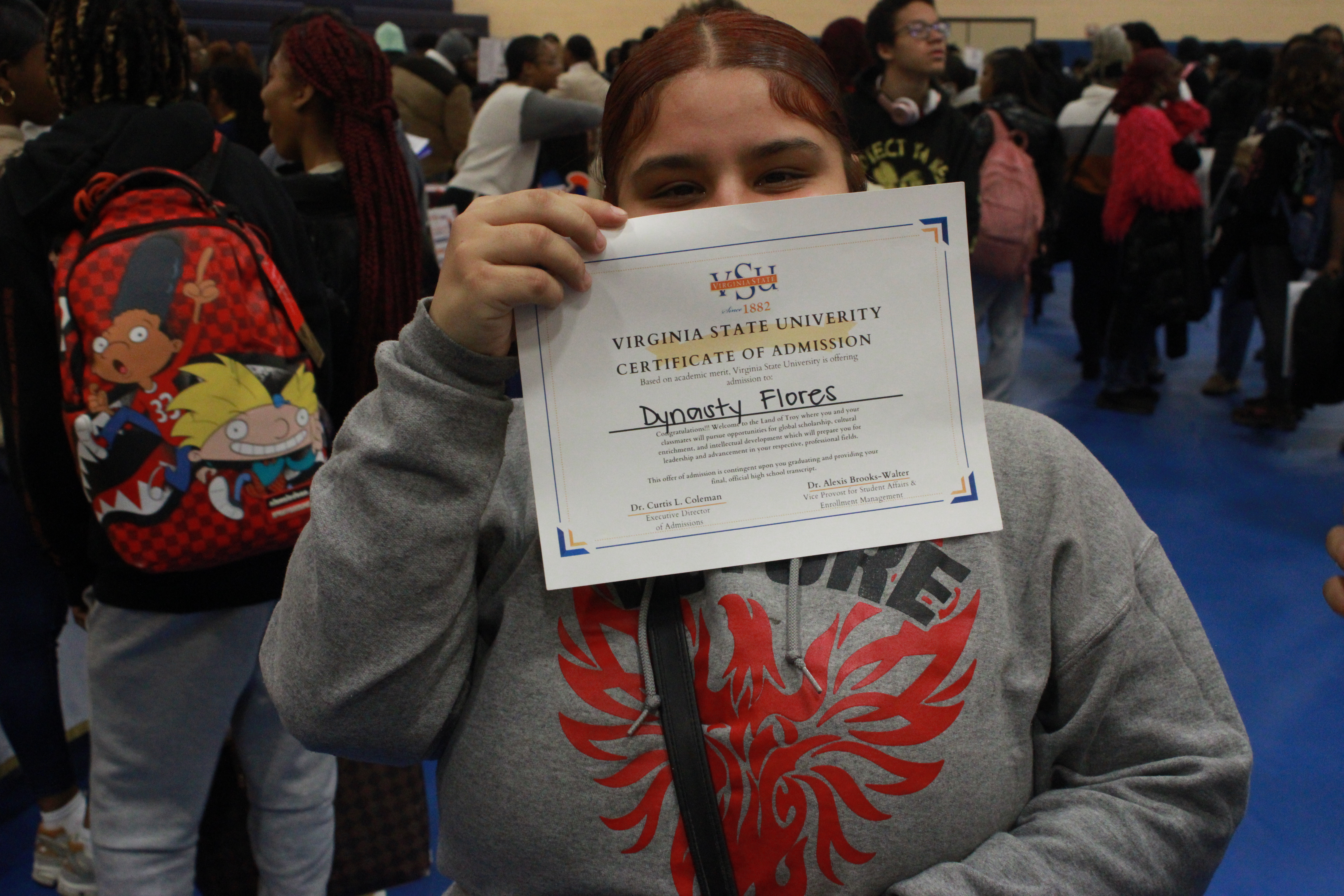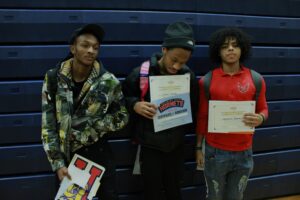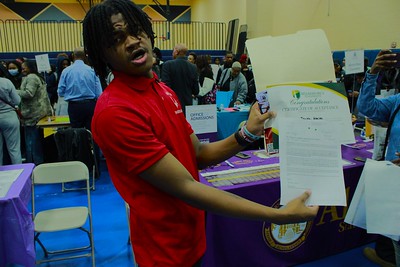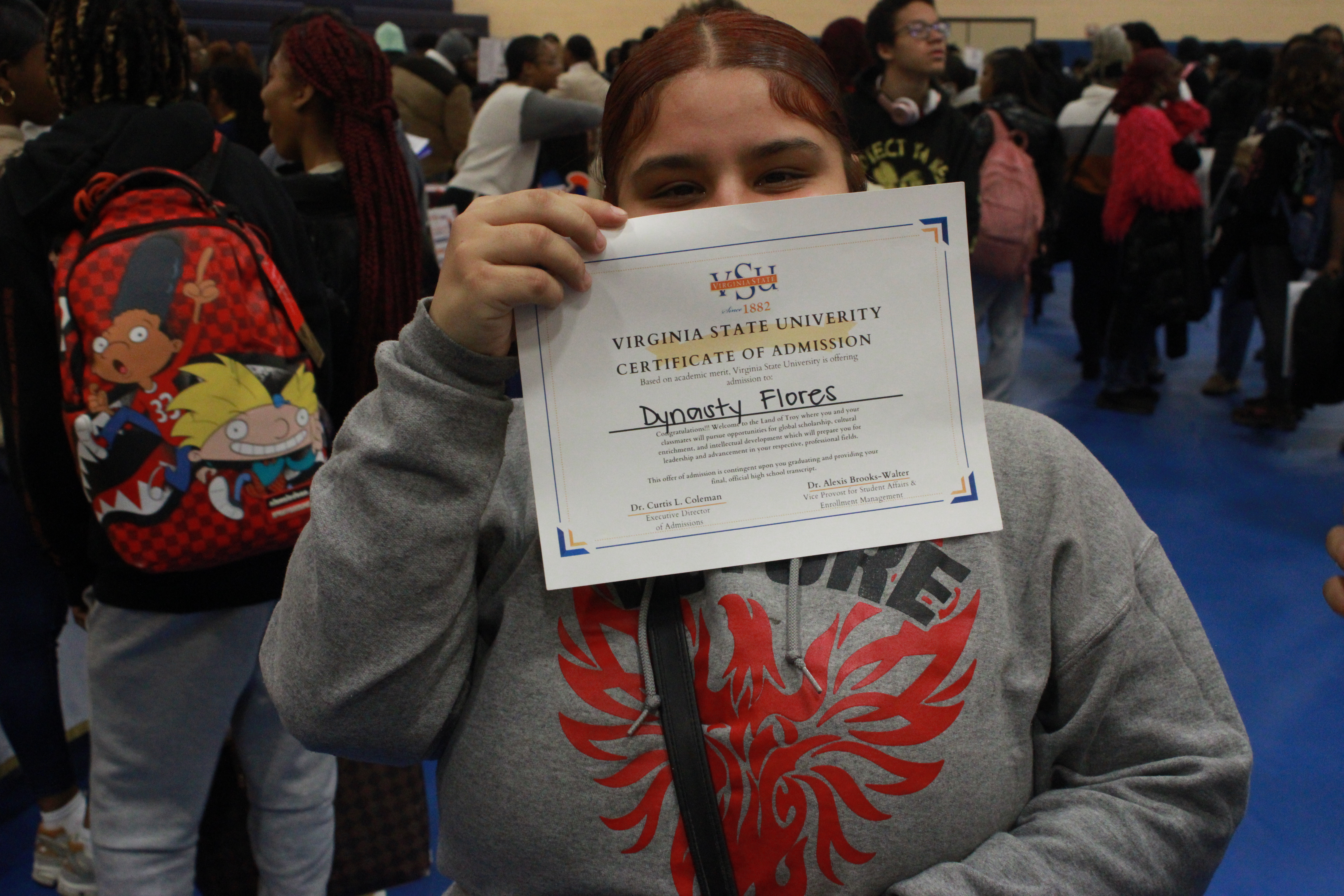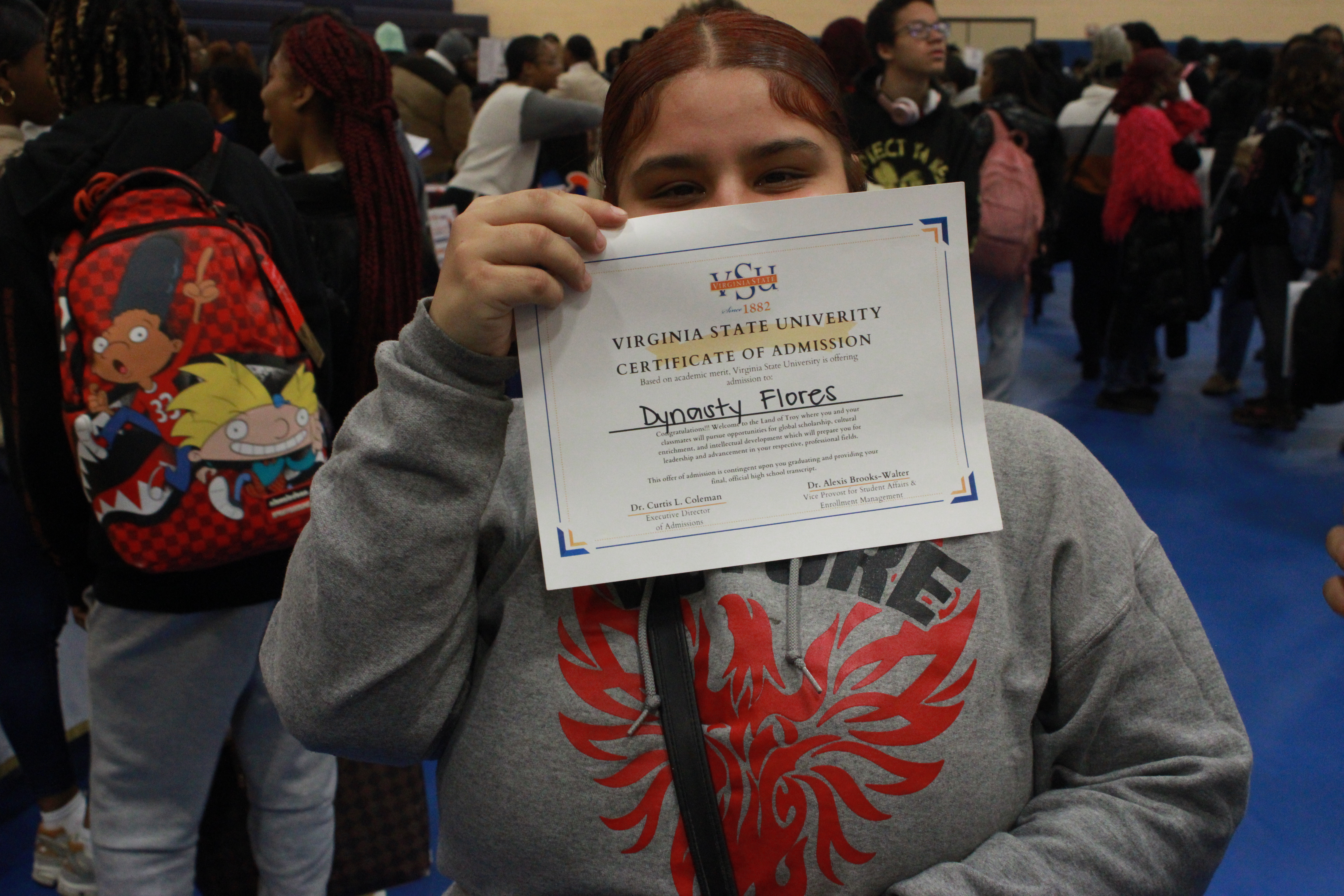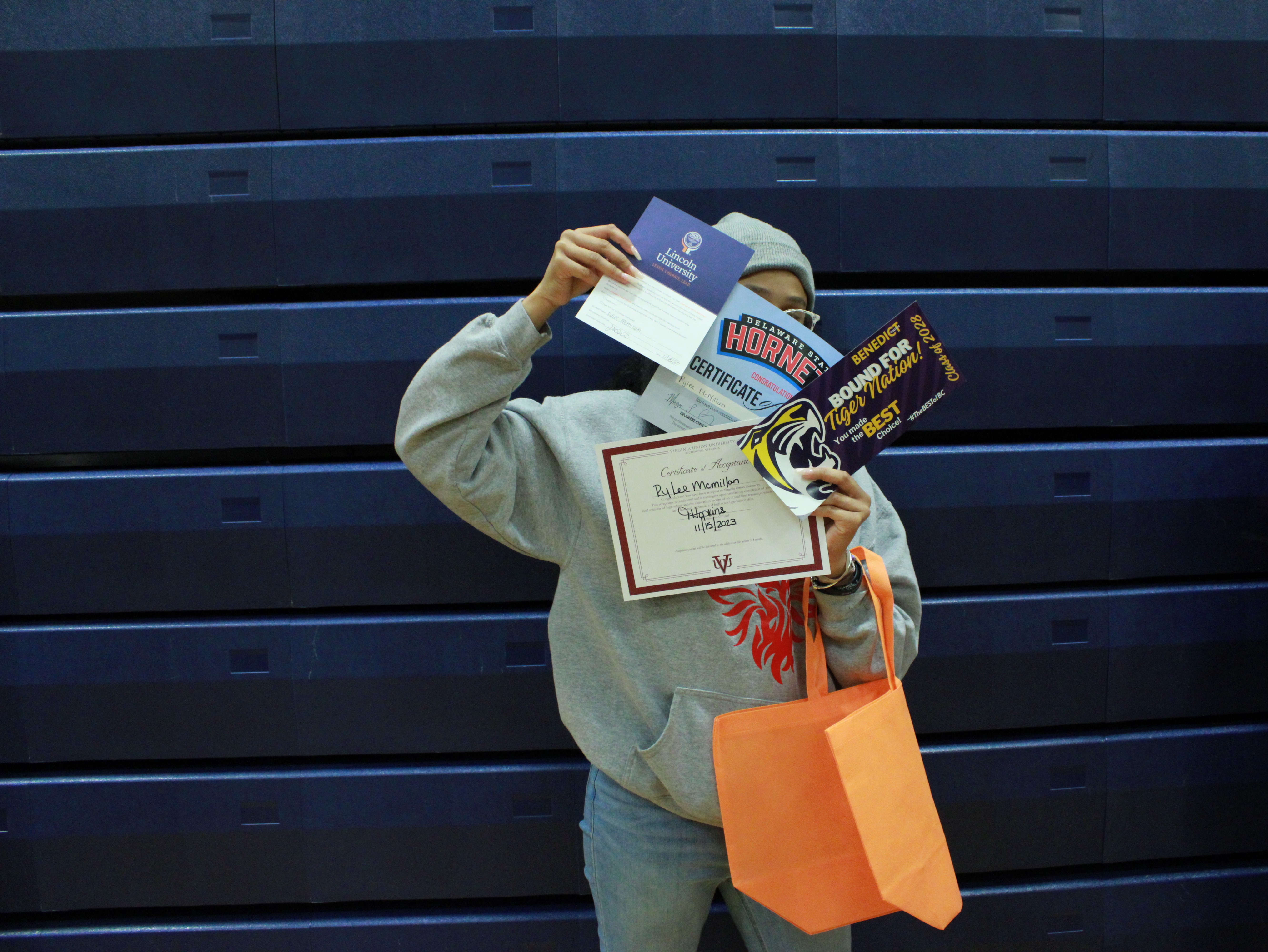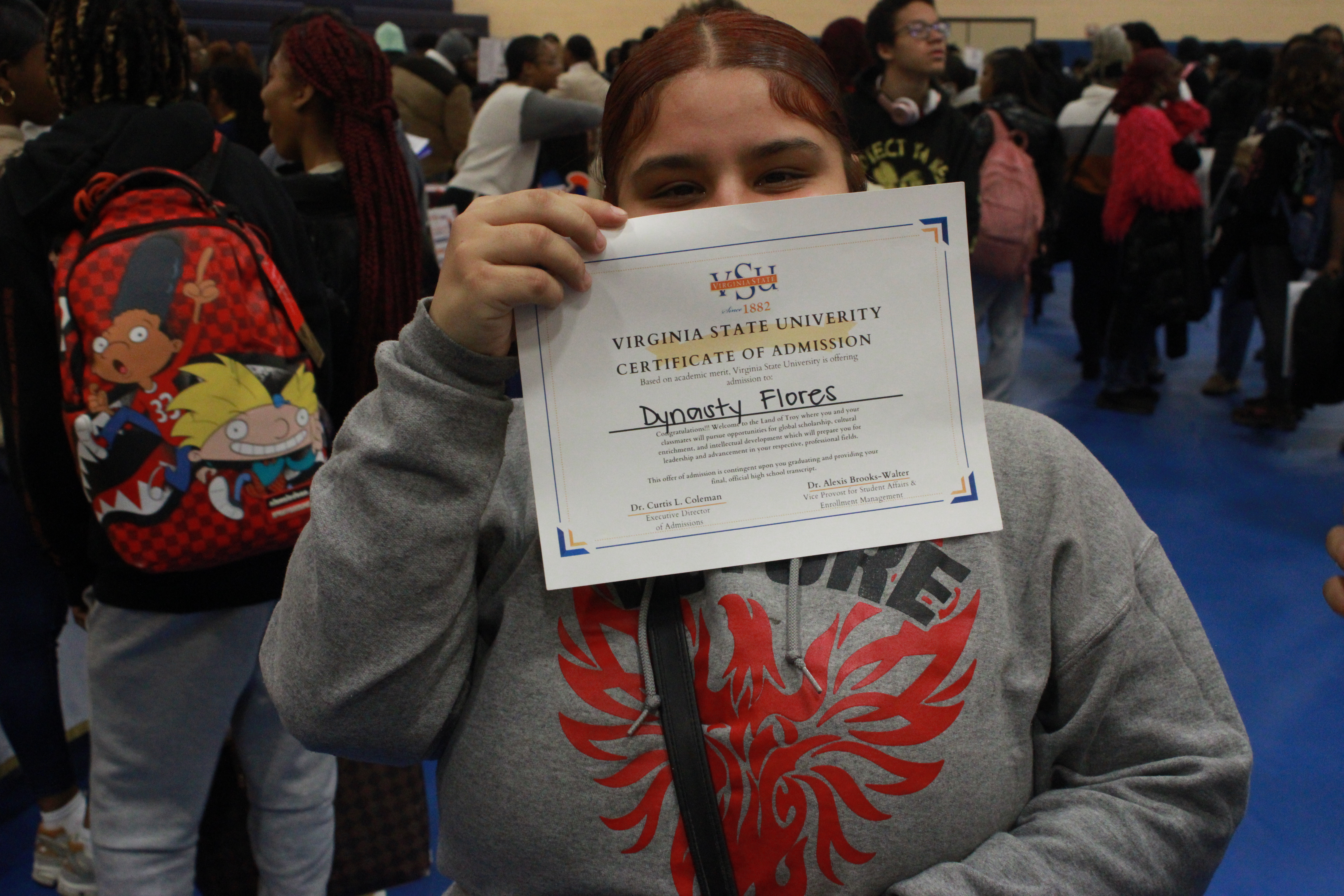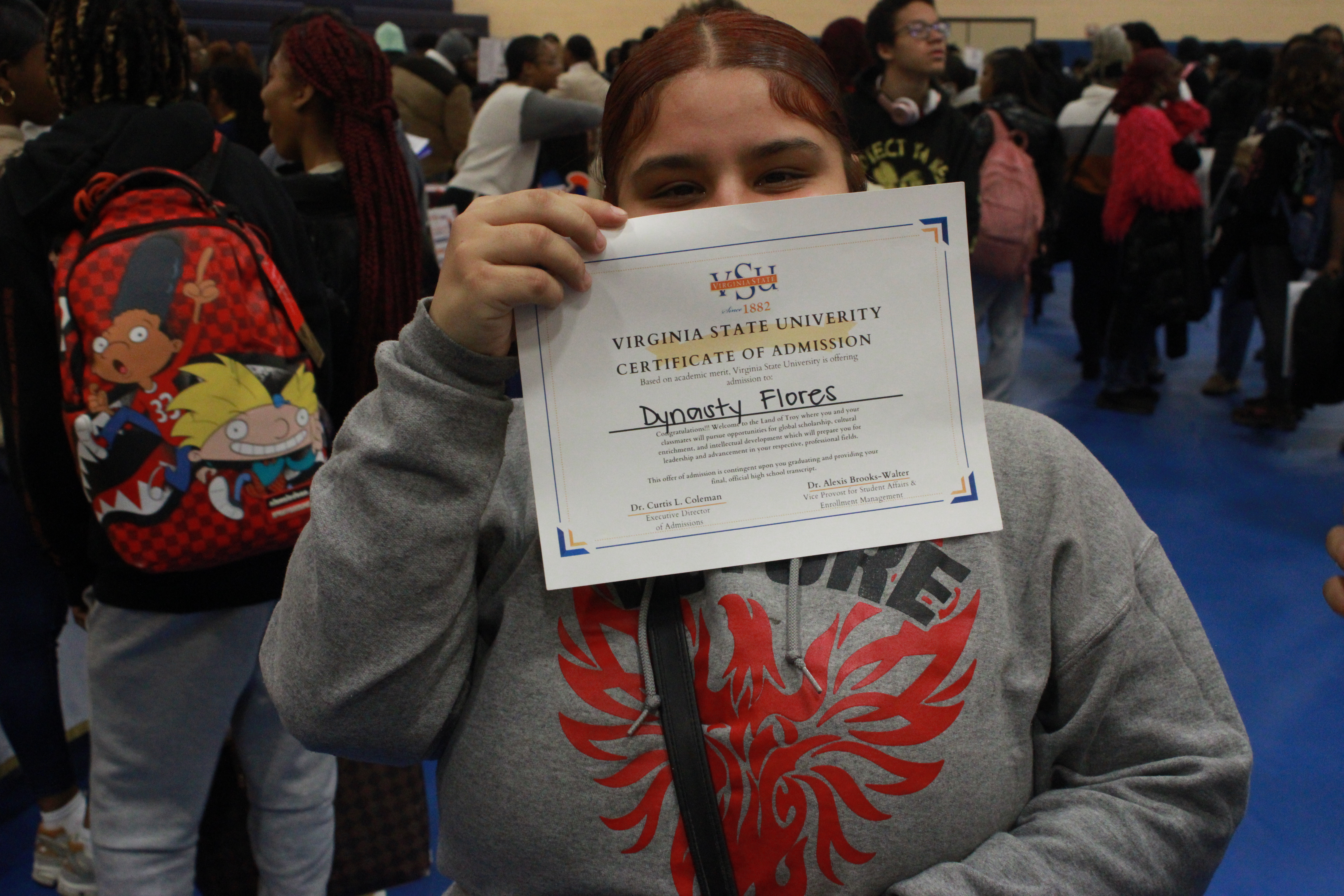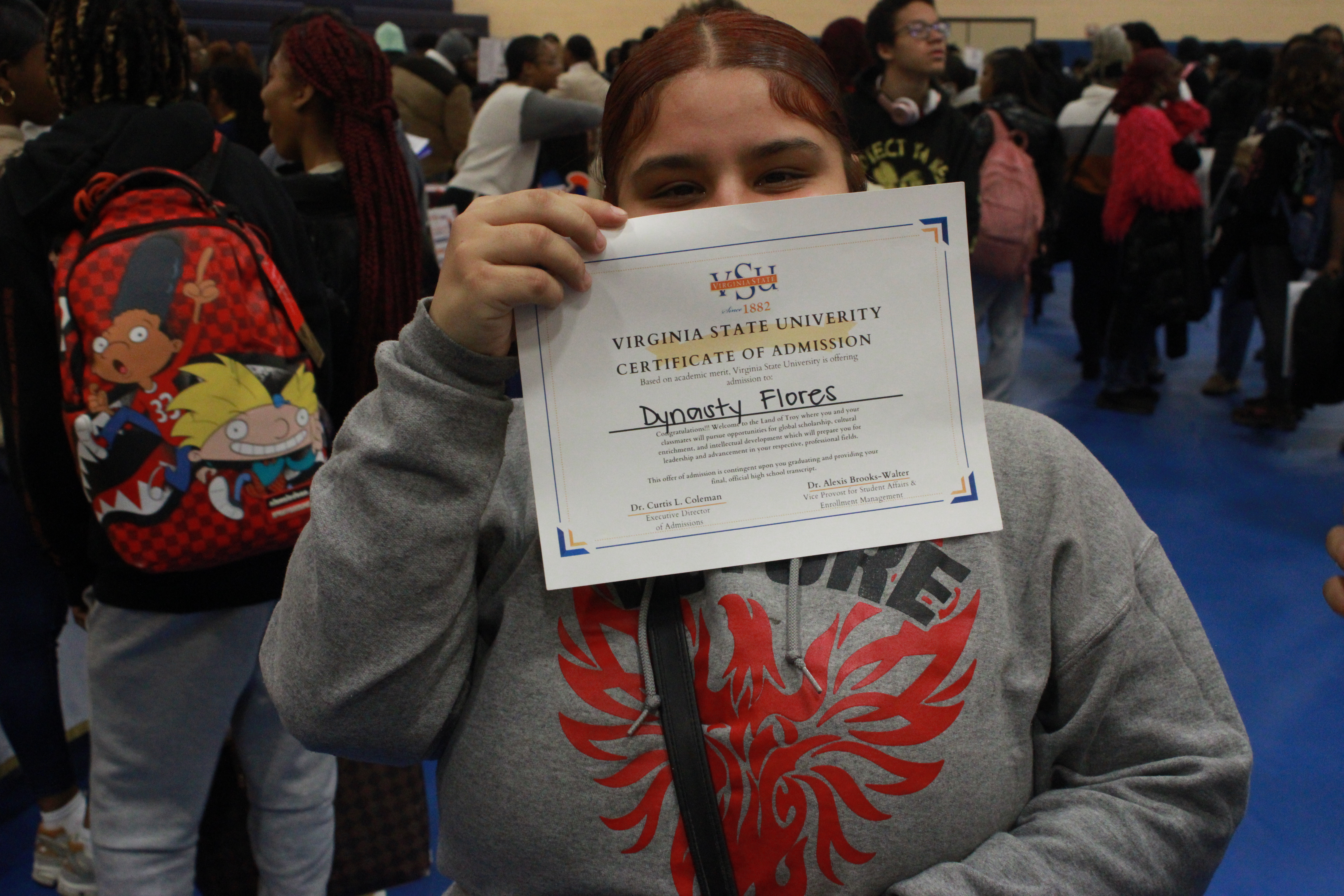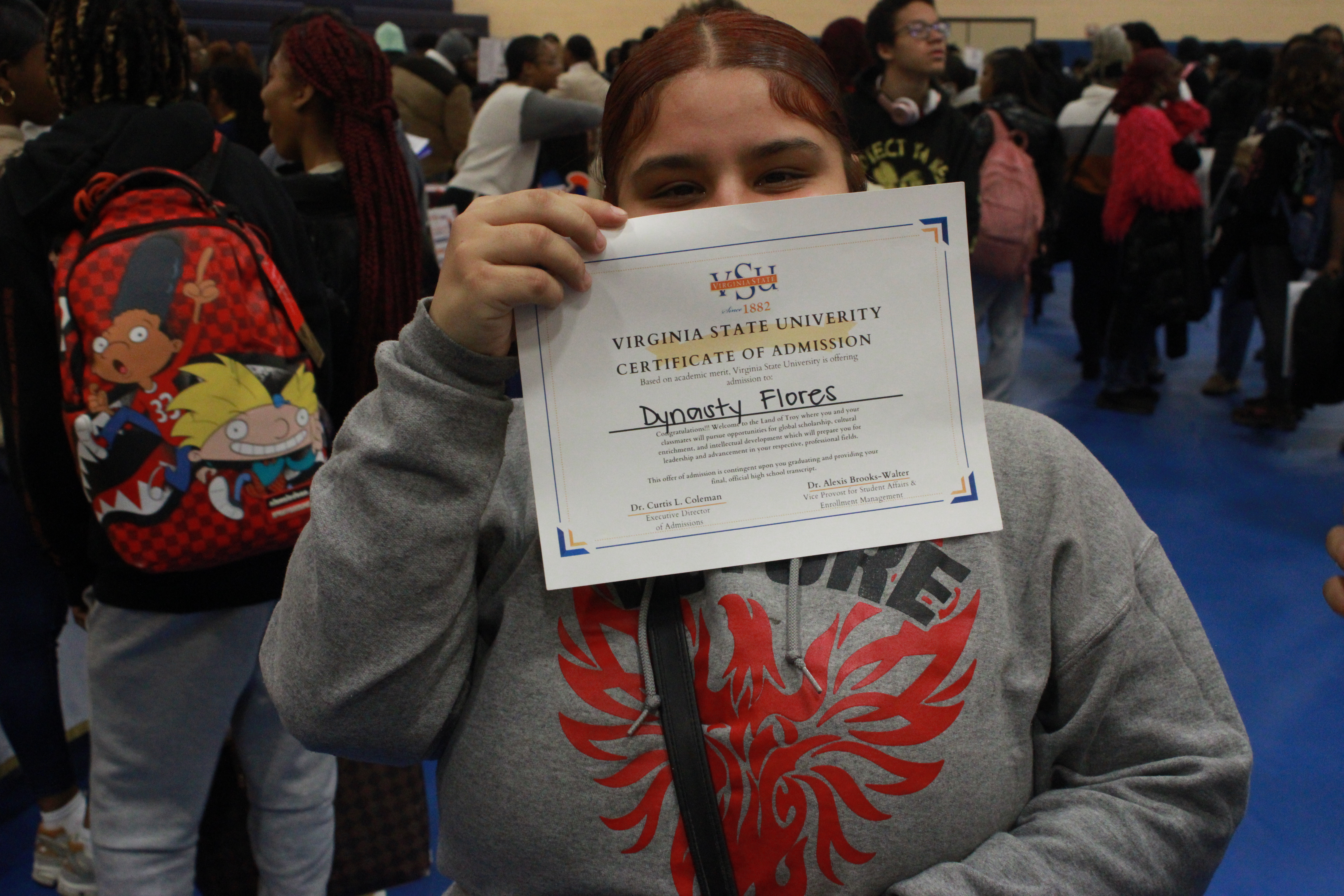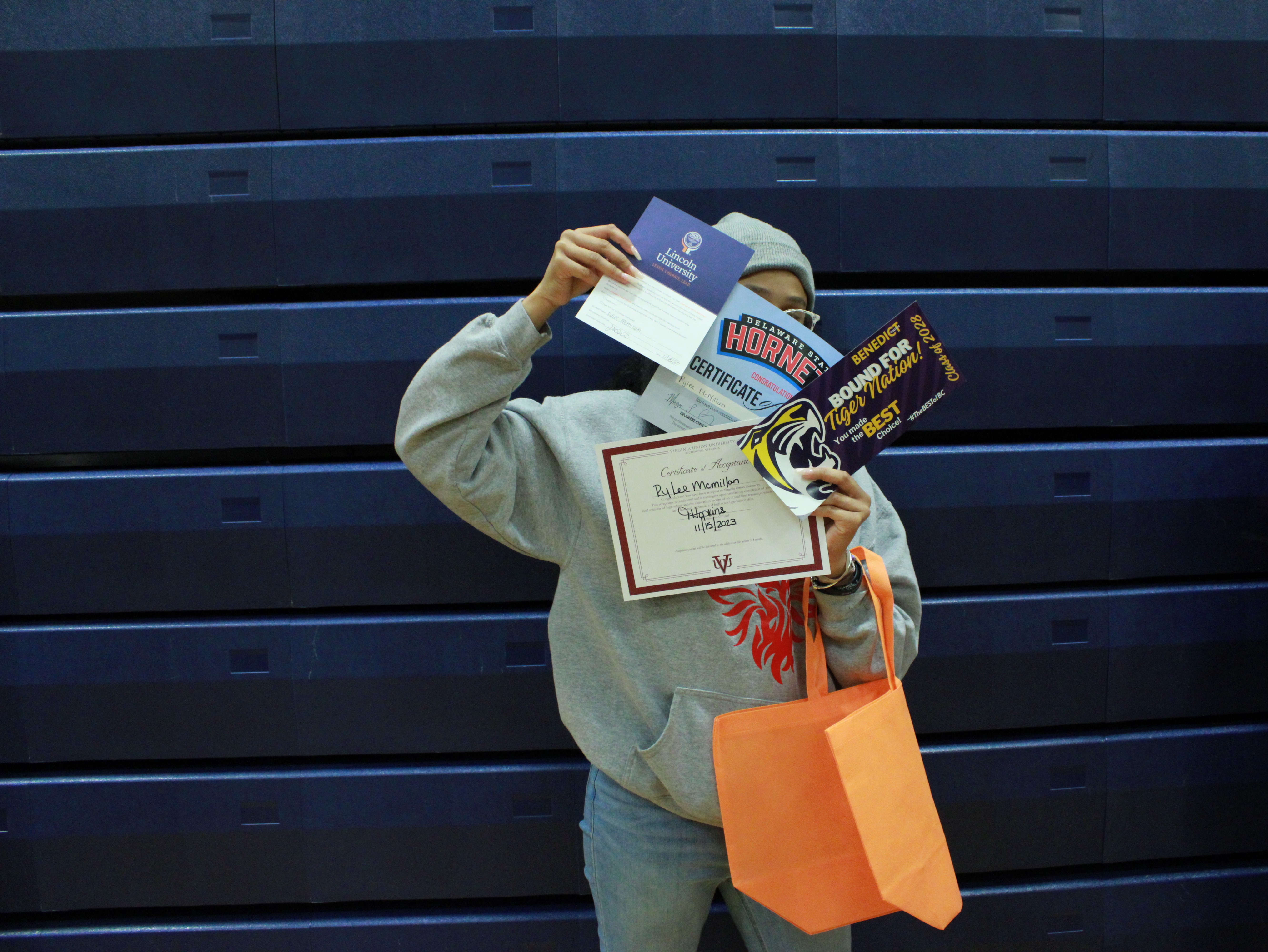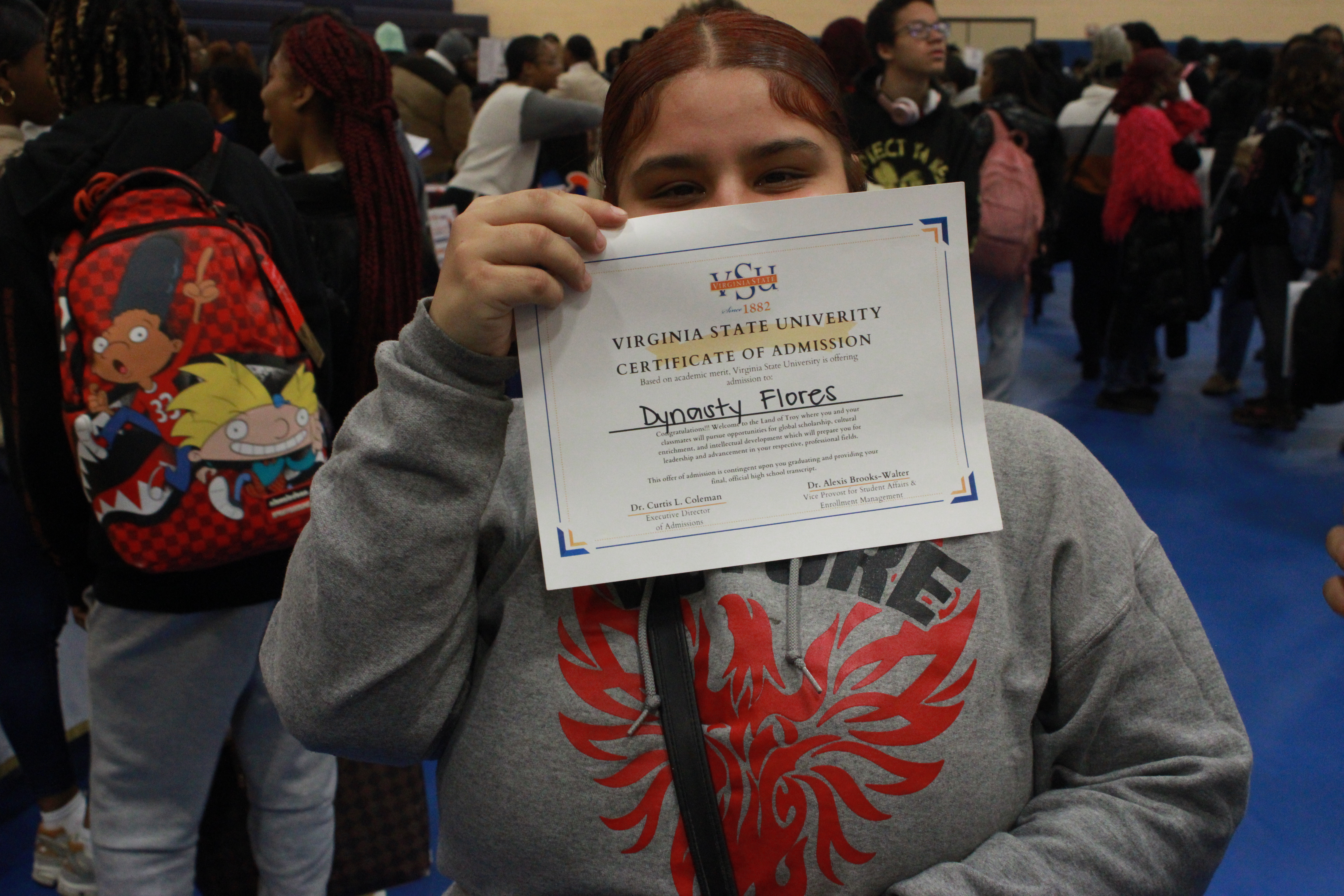 Photos by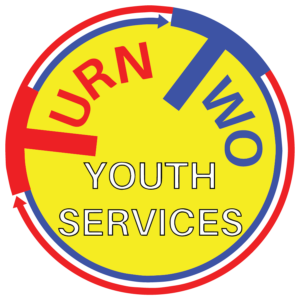 ---
Go Firebird  – Davon Dillard

"Behind School of the Future's comeback, a quarterback who has overcome much bigger obstacles.
Click here to read the entire article: Davon Dillard- Article"
Source: Inquirer Article by  Aaron Carter
---
SOF  Sports Calendar
Firebird learners are not only excelling in their academic pursuits but also achieving remarkable success in the realm of sports. I encourage everyone to stay updated on their team events, as it's a testament to their dedication and hard work.
To keep abreast of the latest sporting events click 'Calendar' of the Firebirds.
Let's celebrate and support the Firebirds as they continue to shine in both academics and sports!
---
The Family Educational Rights and Privacy Act (FERPA)
Attention families: The Family Educational Rights and Privacy Act (FERPA), a Federal law, requires that a school with certain exceptions obtain your written consent prior to the disclosure of personally identifiable information from your child's education records. However, a school may disclose appropriately designated "directory information" without written consent, unless you have advised the school to the contrary in accordance with school district procedures. The primary purpose of directory information is to allow schools to include information from your child's education records in certain school publications.
Parents who wish to opt their students out of directory information releases must complete an Opt-Out Form for each of their students and must return each form to the school at which each student is enrolled by November 6, 2023.
Find more information, including the forms you need HERE.
---
Attention Parents
Title I  Parent Survey
Use the link below for the Parent Survey for Title I.  The results will be shared sometime next month.
Please contact us if you have any questions or concerns.
Below are Just a Few of Our Frequently asked questions and upcoming events.
What are the school hours?
Regular Day: 7:30 AM – 2:34 PM | Half Day: 7:30 AM – 11:00 AM
---